Board of Directors
---
Rebekah Reedy Miller, President

Rebekah Reedy Miller is a structured settlement consultant that has assisted the Plaintiff's Bar since 2006. Presently she is the largest sponsor of Texas Trial Lawyers Association and Dallas Trial Lawyers Association and sponsors many other local Trial Lawyers Associations in the state of Texas. Rebekah is considered to be one of the most successful brokers throughout the state of Texas and she was selected for the Texas Lawyer Best Structured Settlement Firm in Dallas and the Texas Best list from 2014-2020. She is a member of the National Association of Professional Women.
Rebekah has a considerable amount of experience working with trial lawyers in various roles over the years including the Texas Trial Lawyers' Association, local Trial Lawyer Associations and in the placement of structured settlements in personal injury and medical malpractice cases. She is licensed in Life, Accident, and Health Insurance and specializes in annuities. For most of her professional career, she has worked exclusively with plaintiff attorneys and their clients assisting with Structured Settlements, Structured Attorney Fees, & Qualified Settlement Funds. Rebekah is innovative by taking the lead in settlement planning and assisting with the utilization of Special Needs Trust; Health, Maintenance & Education Trust; Medicare Set Asides and Affordable Health Care. I genuinely believe in the work that the plaintiff's bar performs on behalf of victims and their families, says Reedy Miller. Therefore, I am diligently committed to working exclusively for trial lawyers and their clients.
---
Sean Coleman, Treasurer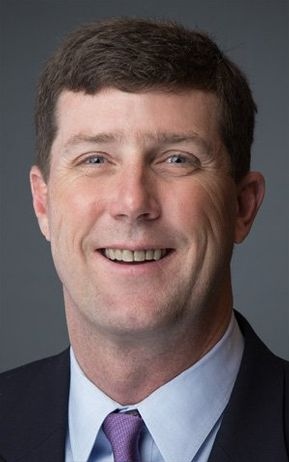 Sean J. Coleman is an attorney by training who has over 25 years of experience in the settlement industry helping attorneys and injured parties with settlement planning using traditional annuities and innovative products to provide broad solutions tailored to their specific needs.
Prior to his current role, Sean served as CEO and President of Structures, Inc., an innovator/creator of new products in the settlement space. Prior to that, he served as COO and General Counsel of Integrated Financial Settlements, Inc. He was also a partner and head of the Corporate Securities and General Business Practice Group of Hartman, Simons, Spielman & Wood LLP, in Atlanta and practiced law at the international law firm of Troutman Sanders LLP in Atlanta.
Sean originally started representing Millennium Settlements, Inc. in 1995. He received his undergraduate degree from Princeton University, in Princeton, New Jersey, and his law degree from University of Virginia School of Law, in Charlottesville, Virginia. He is a member of the Georgia Bar Association and is active in the National Structured Settlements Trade Association.
He grew up in the Washington, DC area, but moved to Atlanta when he graduated from law school. He is married to CeCe Coleman, a licensed medical social worker and avid tennis player, and they have been married over 20 years. He has three children: Ned attends North Atlanta High School where he plays football and golf and just earned his Eagle Scout Badge; Francie attends North Atlanta where she plays volleyball and tennis; and Drew attends St. Francis School where he is an avid football, tennis, lacrosse and basketball player. The Colemans live in the Chastain Park area of Atlanta. Sean is a runner (completed 2 marathons), golfer, and avid sports fan. His passion is coaching his children in sports and spending time with his family and friends.
---
Jason Lazarus, Secretary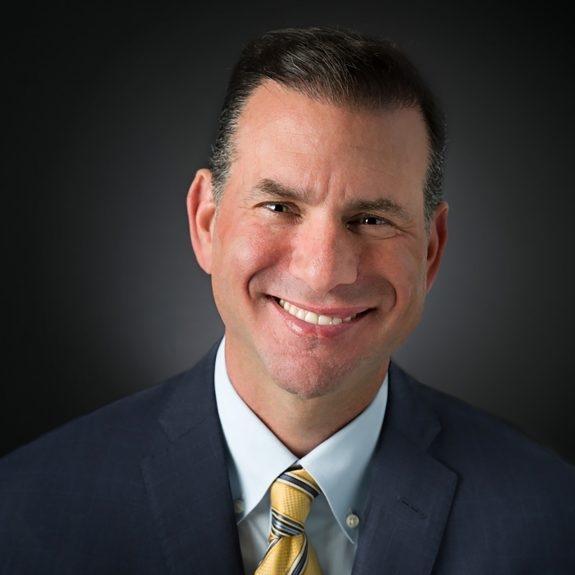 Jason D. Lazarus, J.D., LL.M., CSSC, MSCC is the founder and chief executive officer of Synergy Settlement Services. Synergy allows trial lawyers to focus on what they do best by handling all the issues which arise at settlement such as lien resolution, Medicare compliance, public benefit preservation, and settlement planning techniques for protecting the recovery. He is also a Principal and President of Multi-Claimant Solutions which offers lien resolution and MSP compliance services for mass torts.
Mr. Lazarus is a renowned legal settlement services industry expert. His written work is widely published and his thought leadership in Medicare compliance has been cited by Federal courts and Florida courts including the Florida Supreme Court. He is available to consult with trial lawyers across the country when they are dealing with the issues that arise at settlement including lien resolution, Medicare compliance, government benefit preservation, trusts and protection of the financial recovery.
Mr. Lazarus is the proud father of three children: Sarah, Kyle, and Camille. In his free time, he is an avid cyclist and amateur auto racing given his passion for going fast! Mr. Lazarus has a passion for UCF and FSU football. He works out of the Synergy main office in Orlando.
---
Douglas Arnest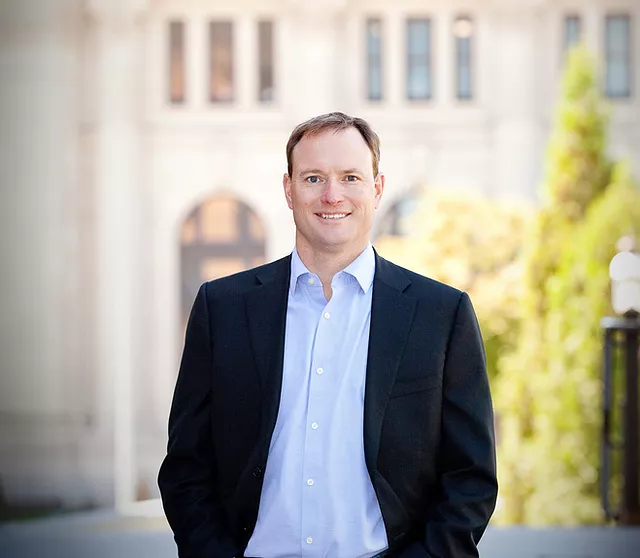 Douglas H. Arnest is the founder and chief executive officer of 360 Financial, LLC. As a Settlement Planner, Certified Financial Planner and Chartered Special Needs Consultant, Doug is one of only a few settlement consultants able to offer comprehensive financial planning services, including settlement planning, structured settlements and traditional managed investment accounts.
With over 15 years of experience as a true plaintiff advocate, Doug works nationwide with trial lawyers, trustees and the plaintiffs they represent, providing his clients with goal-based financial planning, a process of setting financial goals, prioritizing those goals, taking inventory, forecasting and calculating the probability of successfully achieving those goals.
Doug earned both undergraduate and graduate degrees from the University of Tennessee – Knoxville. Upon completing the University of California – Berkeley's personal financial planning curriculum and logging over 3,000 hours of financial planning experience, Douglas completed rigorous examinations to become a Certified Financial Planner.
When not crisscrossing the country to meet with clients, you will typically find Doug and his fiancée, Chrissy, along with Doug's twin daughters and their adopted son, out on the water and enjoying lake life at their homes in California and Iowa.
---
Brad Cantwell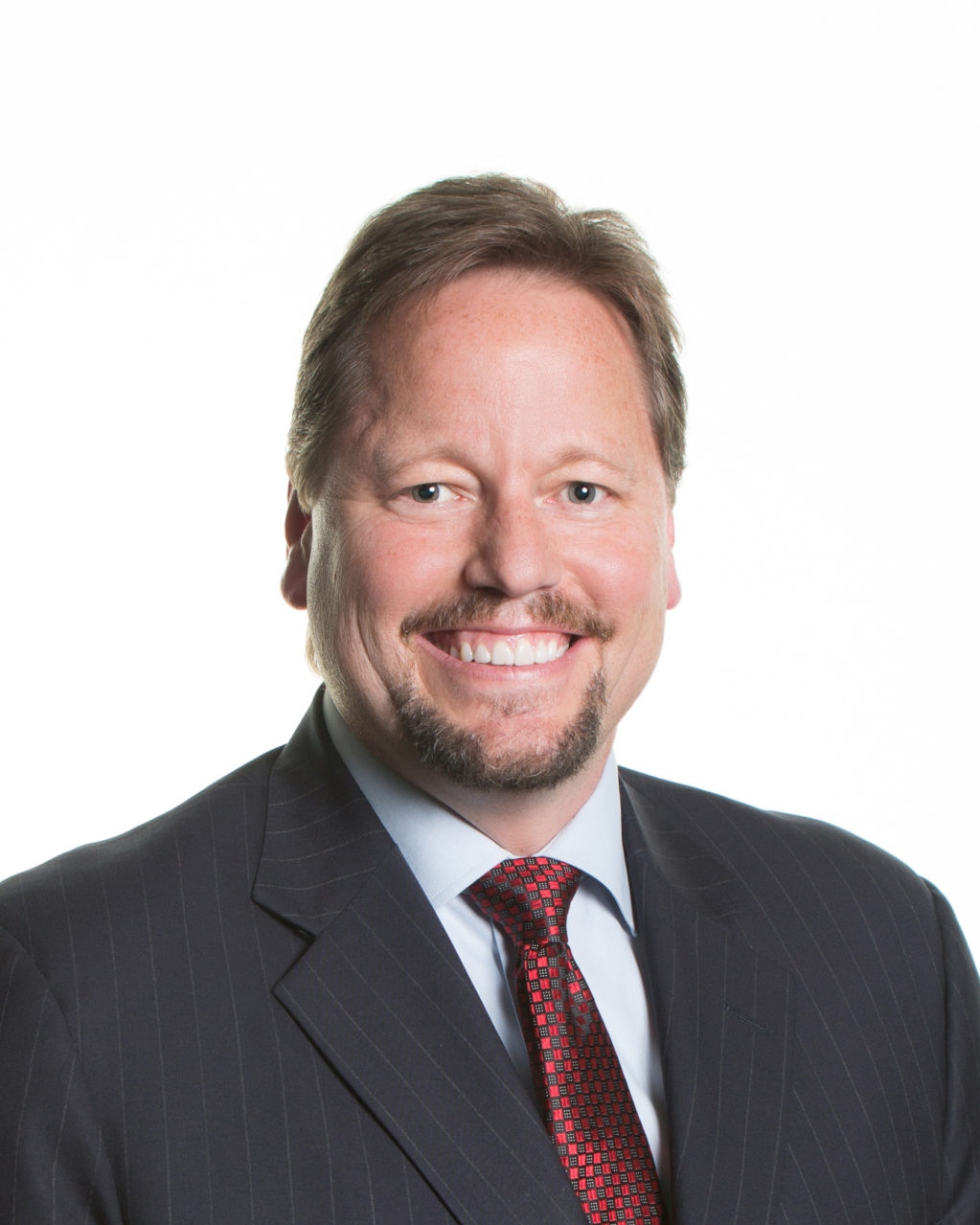 Cantwell serves as the CEO of Arcadia Settlements Group. In over 25 years with the company, Brad has assisted in the settlement of more than 2,500 cases nationwide, personally attending thousands of mediations and settlement conferences. He speaks frequently on the subject of structured settlements, to lawyers, government agencies, insurance companies and members of Congress.
Prior to joining the structured settlements industry, he worked for Hyatt Hotels Corporation in Chicago, taught Statistics at Arizona State University and worked as a clinical investigator with the Arizona Heart Institute.
Brad received a Bachelor of Arts degree with Honors from Northwestern University and did graduate studies in exercise physiology at Arizona State University. Brad holds life, health, and disability licenses in every state and he earned his Certified Structured Settlement Consultant (CSSC) designation from the University of Notre Dame in 1996.
An active member of the National Structured Settlements Trade Association, Brad has served as Chair of NSSTAPAC, and as Co-Chair of the Education and Long-Range Planning committees. He is currently a member of the Legislation and Regulations Committee. Brad assumed the role of President of Arcadia Settlements Group in 2014 and then CEO in 2019. EPS Settlements Group of Canada was launched in 2016, of which Brad is also President.
---
Scott Freeman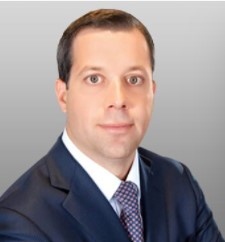 Scott Freeman, Co-Chairman of Sage Settlement Consulting (formerly The Settlement Alliance), is recognized as one of the nation's most accomplished settlement consultants. His years of experience and dedicated, results-based approach are invaluable to attorneys and the clients they represent. Scott works with hundreds of law firms across the country on both mass tort and catastrophic single-event injury cases for claimants involved in personal injury, workers' compensation, and wrongful death settlements.
With a robust financial background and nearly twenty years of experience in the settlement industry, Scott is adept at creating customized financial solutions with a focus on safety and financial security. As an ardent advocate for injured claimants, he has assisted in the placement of hundreds of millions of dollars into trust accounts for minors and incapacitated adults and is one of the largest structured settlement producers in the industry. Scott's skill at handling complex settlements led his previous firm, The Settlement Alliance, to being the court-appointed Trustee and Qualified Settlement Fund Administrator for hundreds of thousands of claimants involved in pharmaceutical and medical device litigation around the country. He has also served as the lead settlement consultant to the court-appointed guardians ad litem on thousands of mass tort cases involving minor children and incapacitated adults.
Scott holds insurance and securities licenses in all 50 states and is proud to be affiliated with one of the most elite financial services industry memberships in the country as a consecutive multi-year Top of the Table qualifier with the Million Dollar Round Table (MDRT) organization. Scott's leadership has resulted in multi-year recognition as a top structured settlement provider by Texas Lawyer. Scott and Sage Settlement Consulting are proud to be the largest sponsor of Texas Trial Lawyers Association and Houston Trial Lawyers Association.
Scott currently resides in Houston, Texas with his wife and their four children. He is a member of St. Luke's Methodist Church and volunteers his time and resources in support of a number of philanthropic and service organizations.
---
Ryan Garrison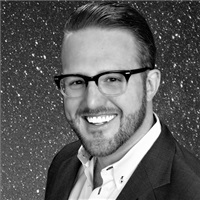 Ryan J. Garrison is the Founder and President of Garrison Financial, LLC and Garrison Settlements. Together these companies offer trial lawyers, injury victims, and investment clients the most comprehensive and unique financial solutions in the country. As a financial adviser, Ryan specializes in high net worth planning and wealth transfers from settlements and estates. For trial lawyers and investment clients, Ryan and his team provide qualified (401k & IRA) and non-qualified (defined contribution & cash balance) plans. Ryan specializes in personal injury settlements and tax planning attorney contingency fees.
On the settlement side, Ryan focuses on catastrophic injury, traumatic brain injury, and minors' settlements. From his first mediation, Ryan knew he wanted to serve as an injury victim advocate. He now has over 12 years of experience in working with trial lawyers, trustees and injury victims.
Ryan enjoys building genuine friendships with clients, understanding their needs, and helping people. He believes he brings candor and honesty to an industry that has confused and misled many individuals. Radical transparency is something Ryan lives by, and he believes that this separates him from much of his competition. Ryan also takes pride that he personally supports more trial lawyer associations than any other adviser. He holds his FINRA Series 7 and 66 securities licenses with united planners financial services and many state insurance licenses directly. Well respected in both the financial and structured settlement industries, Ryan is often asked to speak at related events.
Ryan is an active member of the community, and sits on numerous boards including; the Society of Settlement Planners, NSSTA education board, and the Board of Directors of 123TaxCredit.com. Formerly Ryan has served as President of an HOA board, on the Board of Directors for the Arizona Latino Arts and Cultural Center, and has helped as a Wish Granter with Make-A-Wish Arizona. He and his wife, Perla, live in Scottsdale, where they have three beautiful children and three dogs. He enjoys spending time with his family and swimming, camping, grilling, reading, and riding bikes with his children. Years ago Ryan enjoyed riding his Harley Road Glide, which is currently collecting dust in his garage.
---
Bill Goodman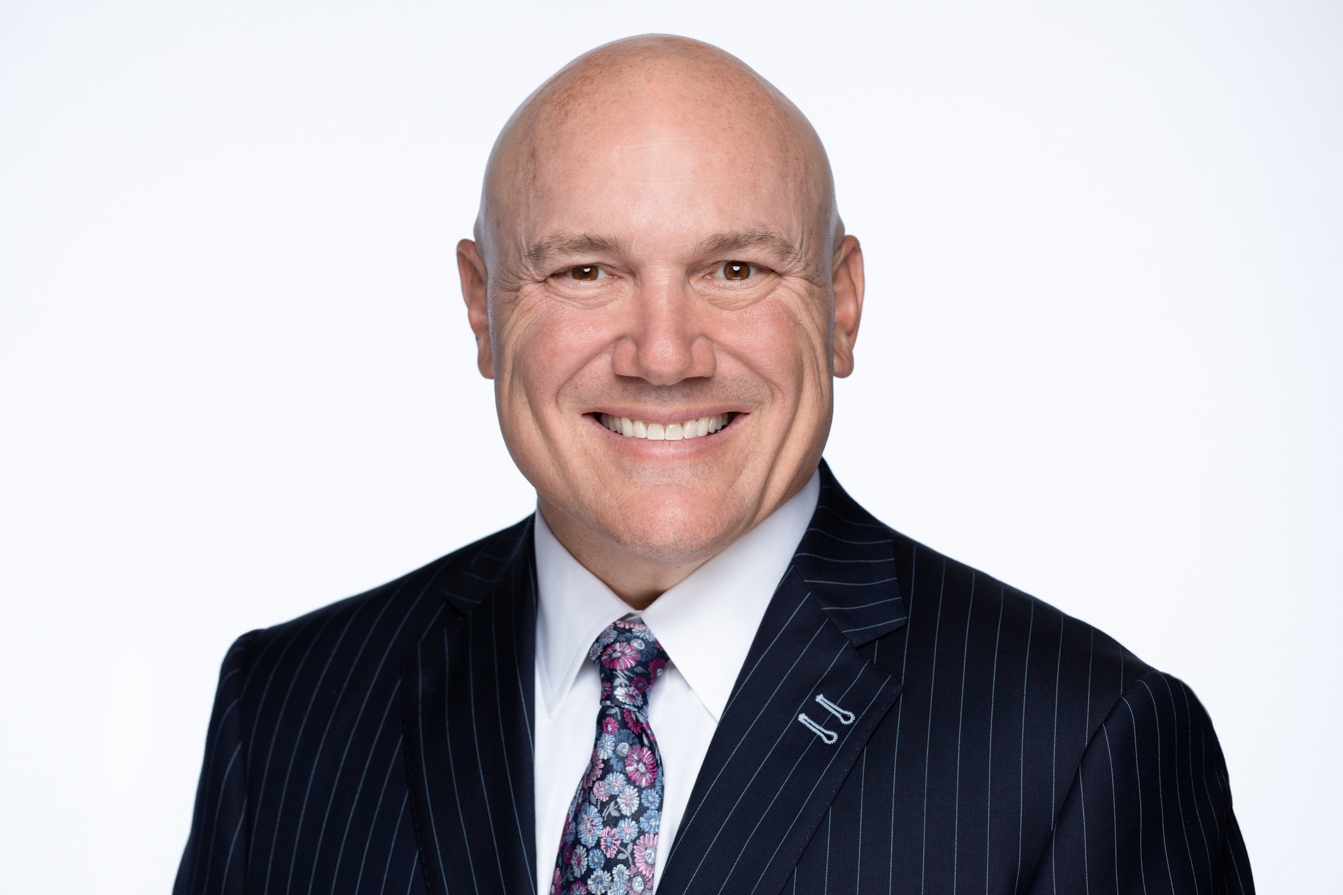 Based in Pittsburgh, Pennsylvania, Bill is president and a founder of NFP Structured Settlements and has more than 25 years of structured settlement experience. He received his initial training from the periodic payment department of a major life insurance company, where he learned the industry from the inside out. He has participated in the design, installation and ongoing service of structured settlement benefits for tens of thousands of injured people throughout the country. He has additionally worked on behalf of the industry by lobbying to protect the rights of all parties in the structured settlement process.
Bill assists plaintiffs' attorneys, property and casualty insurance companies, self-insured corporations and government agencies in utilizing periodic payment products as successful negotiating and funding tools for general liability, workers' compensation and environmental cases. He has extensive knowledge about complex financing, trusts and the integration of public benefits that are often critical in reaching a settlement.
In addition to his work with NFP, he also manages NDC Advisors (NDC) a trust administration company. He is an active member of the National Structured Settlement Trade Association and is a frequent speaker for numerous trial lawyer associations including the Inner Circle of Advocates.
In 1994, Bill received the designation of Certified Structured Settlement Consultant (CSSC) through the National Structured Settlement Trade Association (NSSTA) and the University of Notre Dame. He graduated from Hamilton College with a Bachelor of Arts degree in government and economics and recently graduated with honors from Champlain College, earning a Master of Science degree in Law.
---
Chris Harlan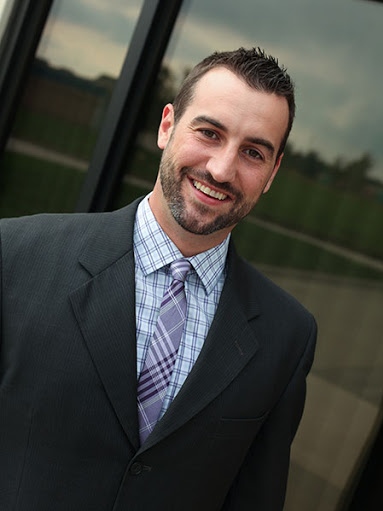 Christopher M. Harlan is President of Summit Settlement Services. Chris began his career with Summit in 2005 as a member of the company's Marketing Management Program and assumed increasing levels of recruiting responsibilities while developing new and innovative ideas for Summit's nationwide associates. He served as Vice President from 2007 to 2011 and was promoted to President in July of 2011. Since being promoted to President, Summit's production has more than doubled.
In addition to his role on the American Association of Settlement Consultant's Board of Directors, Chris is a current member of the National Structured Settlement Trade Association, as well as the Society of Settlement Planners.
Prior to assuming his role with Summit, he led the production department of an NBC affiliate out of Minneapolis, MN. Harlan is a graduate of Iowa State University. He resides in Urbandale, IA with his wife and three children.
---
---
---
Geoff Hunt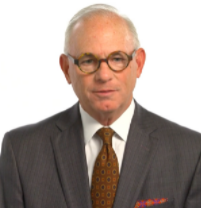 Geoffrey E. Hunt serves as the President and CEO of Ringler, chosen unanimously by the Board of Directors. His experience in finance, management and the insurance industry spans over 30 years. Geoff's role as President became effective January 5, 2015, beginning a transition to President and CEO in January, 2016.
Geoff began his career in public accounting becoming a senior manager at Deloitte. In 1991, he joined Liberty Mutual in Boston, where, over the next 14 years, he rose to Executive Vice President for Regional Agency Markets, responsible for $2.5 billion in premiums. Prior to that, he held positions of EVP and Manager of Field Operations for Business Markets, and VP and Director of Corporate Finance, responsible for leading acquisitions whereby Liberty Mutual entered into the independent agency and broker markets in the U.S. and internationally. In 2005, he co-founded Narragansett Bay Insurance Company in Rhode Island and served as a COO and a member of the Board of Directors. Most recently, he served as Vice President of Mergers, Acquisitions and Business Development at Risk Placement Services in Boston, a subsidiary of international brokerage firm Arthur J. Gallagher.
Geoff earned a BBA, Accounting from Siena College, is a Certified Public Accountant, received his Juris Doctor degree (JD) from Western New England University School of Law and a Master of Laws degree (LLM) in Taxation from Boston University and completed the Executive Management Program at the Graduate School of Business Management, University of Michigan.
Geoff serves on various industry, community and philanthropic boards. He lives in Scituate, Massachusetts with his wife, Brenda. They have two adult children, Natalie and Alexander.
---
Buster Joyner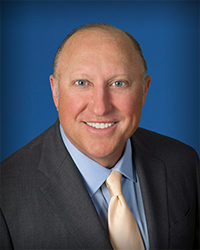 Charles Joyner, Buster, is the founding principal and president of Atlas Settlement Group, Inc. His expertise and practice includes providing annuity pricing and lifetime underwriting of injured persons for structured settlements in excess casualty, aviation, medical malpractice, general liability and workers' compensation claims.
With over 30 years experience dating from the enactment of IRC 104(a)(2) and 130(c) to exclude periodic payments from taxation in workers compensation and tort claims, Buster has worked with thousands of injury victims and their families who have relied on guaranteed payments to provide security and dignity for years to come. During his career, he has placed over 1 billion dollars of structured settlements with over 20,000 annuitants including the largest settlement annuity utilized to fund future environmental liabilities.
Buster Joyner formed Atlas Settlement Group in 2005 in Atlanta. Since then, it has grown into an international organization with offices around the country and in London placing in excess of $600,000 million annually in structured settlement annuity premium. Buster received his Bachelor of Arts from the University of Georgia and is a member of the National Structured Settlement Trade Association (NSSTA).
---
Todd Kipnes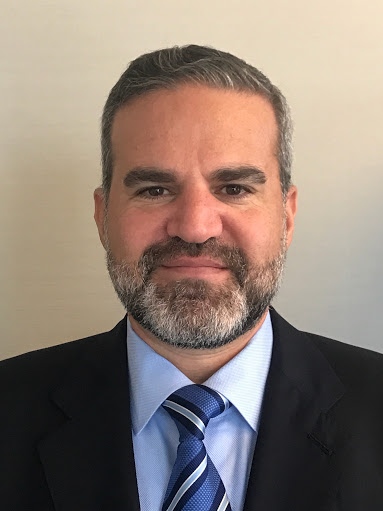 Todd Kipnes serves as Principal and General Counsel at Kipnes Crowley Group LLC. Todd has been a structured settlement broker since 2003, focusing primarily on medical malpractice cases in the New York area. In that time, he has earned a reputation as one of the industry's most knowledgeable practitioners, and is frequently asked to serve on panels or lecture on structured settlements and related topics by bar associations, insurance companies, claims administrators, government entities, law firms and judges. His clients include some of New York's largest and most well-respected hospitals, insurance companies, and government entities.
Prior to his structured settlement career, Todd was a litigation associate with Paul, Weiss, Rifkind, Wharton and Garrison – widely regarded as one of the top litigation firms in the nation. While there, he concentrated primarily on complex corporate matters and defended corporate clients in a number of civil and criminal actions. He is admitted to the New York Bar. Todd has a B.A. from Cornell University; a J.D., with Honors from University of Chicago Law School; and a M.B.A. from Columbia University.
---
---
---
Brett Newman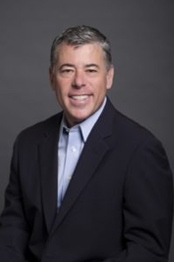 Brett Newman graduated with a degree in economics from Syracuse University in 1989. As Managing Partner of The Newman Structured Settlement Group, Mr. Newman is known nationally by attorneys for his expertise providing comprehensive settlement services. Those services include Structured Settlements, Lien Resolution, Medicare Set-aside calculation and Administration, Special Needs Trust Administration, and Government Benefit Preservation.
Subsequent to earning his degree, Mr. Newman consulted with clients in both the business and financial sectors. In 2002, he established the New York based company, Plaintiff Solutions, to provide injured claimants with safe and secure settlement solutions. Brett has placed hundreds of millions of dollars into structured settlements as well as trust accounts for minors and incapacitated adults. Brett's 20 years of experience and dedication are invaluable to attorneys and the clients they represent. The Newman Structured Settlement Group is now one of the largest Settlement Planning firms in the country.
Recognizing the ever-growing nature of lien resolution and the ever-increasing associated liability, Brett established his former company, The Lien Resolution Group, to assist both individual claimants of personal injury lawsuits and mass tort claimants in the protection of their proceeds and government benefits.
---
Randy Simard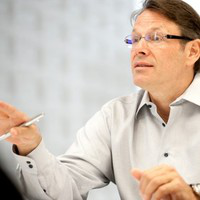 Randy Simard is the Chief Settlement Officer for Chronovo, service-driven, tech-enabled revolution in effortless, comprehensive quoting and negotiations, we make everything simple, transparent and empowering for claimants, counsel and claims professionals. Chronovo's financial experts, settlement advocates, compliance counsel and multi-line claims professionals augment the services of long-tenured brokers. Every claim is assigned an expert and an advocate.
Randy graduated from Central Connecticut State University. Previously, he served as a Settlement Consultant for EPS Settlement Group.
---
---
---
Robin Young-Ellis

Robin Young-Ellis is the President and CEO of Robin Young & Co, a member of Summit Settlement Services. Her firm is dedicated to the plaintiff and plaintiff's family, personal injury attorney and their legal team, offering injury victims a unique brand of personal attention and financial assistance at a critical juncture on their road to recovery.
Young-Ellis is among the first one-hundred (100) industry professionals in the nation to earn the prestigious Certified Structured Settlement Consultant designation, and among the first twenty-three (23) industry professionals to earn the Masters Structured Settlement Consultant through the University of Notre Dame.