Board of Directors

---
Tory Owens, President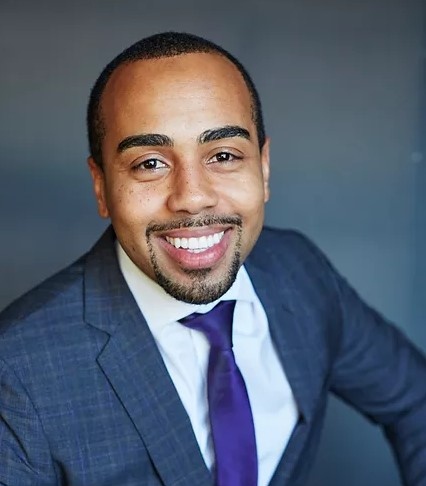 Tory Owens is a certified structured settlement consultant who works with attorneys throughout California to create structured settlement annuities for their clients. His practice, Tory Owens Structured Settlements, focuses on plaintiff oriented cases that stem from physical injury, child and sexual abuse, medical malpractice, mass torts, wrongful deaths and attorney fee deferrals. Moreover, Tory provides support and advice during all phases of settlement negotiations, court hearings, mediations, arbitrations and settlement conferences-all at no cost to the attorney or client. In addition, he also handles the construction and implementation of Special Needs Trusts and Pooled Trust.
When he is not helping individuals and families feel a sense of security by providing them with a product that helps them with their present and future financial needs, Tory spends time volunteering with the Los Angeles Trial Lawyers Charity and as an advocate with a new non-profit organization called Houz Vets that focuses on obtaining housing for homeless military vets. Furthermore, Tory received his Bachelor of Arts in Communications from Clark Atlanta University in 2004. He has also been a licensed real estate agent since 2005. Prior to becoming a structured settlement consultant, he worked in the mortgage banking industry as a Consumer Home Loan Underwriter III for Wells Fargo and an Underwriting Auditor for Bank of America. Mr. Owens is married with 3 children and enjoys family vacations, golfing, exercising, hiking, camping and other outdoor activities.
---
Joanna Wynes, President-elect

Joanna Wynes is a Settlement Consultant with Sage Settlement Consulting. Over the past several years in the settlement planning industry, Joanna has worked on many single-event and mass tort cases. She has worked closely with individuals and families dealing with motor vehicle accidents, medical malpractice, wrongful birth, wrongful death, product liability, dog bite, and workers' compensation settlements. Top attorneys rely on Joanna to provide mediation support, help claimants understand their options and prepare customized settlement plans.
A Baltimore native, Joanna graduated magna cum laude from the University of Baltimore School of Law, where she was in the top two percent of her class. Following graduation, Joanna worked at several prominent Philadelphia law firms, representing clients involved in medical malpractice, defective product, and motor vehicle accident torts. She achieved seven- and eight-figure settlements and verdicts on behalf of her clients.
After returning to Baltimore, Joanna transitioned to the settlement industry as a Medicare Set-Aside consultant. She learned the nuances of the Medicare Secondary Payer Act and gained a deeper understanding of the financial implications faced by injured individuals with ongoing medical needs.
Through her professional career and the experience of growing up with a disabled parent, Joanna deeply understands and empathizes with the emotional, medical, and financial needs of injured individuals and their families. She knows that settlement funds need to last as long as possible. Without appropriate guidance, individuals risk losing government benefit eligibility, being taken advantage of financially, and spending the settlement funds too quickly. Joanna's compassionate yet pragmatic approach to settlement planning helps claimants maximize their settlements and create long-lasting financial security.
---
Louis Masry, Treasurer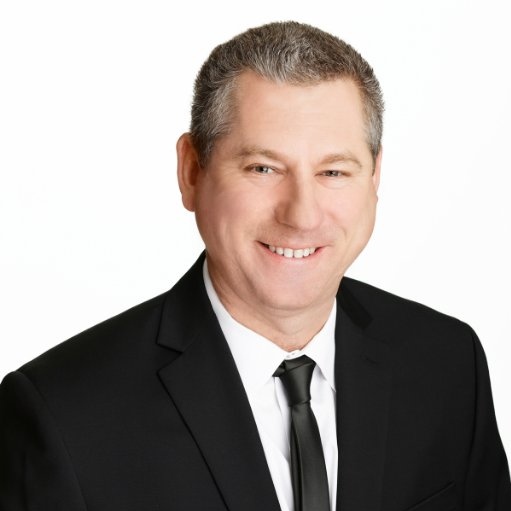 Louis Masry is a settlement consultant at Sage Settlement Consulting (formerly Millennium Settlement Consulting). He has extensive industry expertise including almost three decades of Financial Planning experience and 19 years of Settlement Planning experience. He plays an instrumental role in developing a complete financial assessment of a plaintiff's immediate and long-term financial needs. He also provides plaintiff attorneys with fee structuring options, allowing them to take advantage of the unique opportunity to defer taxation on earned fees.
Prior to joining Millennium Settlement Consulting, Louis worked as the President and CEO for Sunrise Financial Services in Westlake Village, CA, was the Vice-President for Prudential Securities, Inc. in Los Angeles, CA, worked as a Financial Advisor at Dean Witter Reynolds, Inc. in Pasadena, CA and as a Senior Floor Reporter for the New York Stock Exchange.
Louis is an affiliated member of the following organizations: Consumer Attorneys Association of Los Angeles (CAALA); Consumer Attorneys Association of California (CAOC); Consumer Attorneys Association of San Diego (CASD); Nevada Justice Association (NJA); Association of American Justice (AAJ); California Applicants Attorney Association (CAAA). Louis holds professional licenses and designations including Securities Licensed (FINRA), Series 7, and Series 63. He attended California State University, Northridge, and Los Angeles Valley College.
---
Kevin Silo, Secretary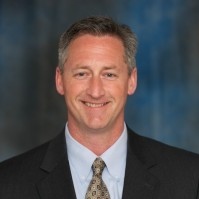 Kevin is a Senior Vice President with Kipnes Crowley Group LLC and a Past President of NSSTA. With over three decades of experience in structured settlements, he has developed and refined a diverse perspective having spent time in the brokerage, property & casualty, and life insurance company arenas. Kipnes Crowley Group provides comprehensive consulting and settlement planning services to injury victims, plaintiff and defense attorneys, and insurance carriers.

In addition to his background as a practitioner in the industry, Kevin knows first-hand the powerful benefits of a settlement designed to address needs and goals as a family member was the beneficiary of the financial security and peace of mind provided by a structured settlement. A member of NSSTA since 1987, Kevin received his CSSC designation in 1995.
---
Chad Ettmueller

Chad is a settlement planning advisor based in Atlanta, Georgia, and a founding partner with JCR Settlements, LLC. Chad specializes in trucking litigation, personal and commercial general liability, medical malpractice and workers' compensation claims, as well as Structured Installment Sales, Structured Name Image and Likeness (SNILA), and Charitable Gift Annuity (CGA) placement. Chad possesses significant experience working with Medicare Set-Asides in both Workers' Compensation and Liability negotiations. Chad is also actively involved in non-qualified structure lines including employment disputes, non-physical injuries, and structured installment sales in real estate or business sale transactions and the placement of annuity products to enhance student-athlete NIL transactions

Chad also founded a company specializing in the placement of Charitable Gift Annuities (CGA) for nonprofit/social profit organizations after securing two private letter rulings from the IRS, paving the way for a more profitable and secure transaction for both charities and their donors.
Before his involvement in the structured settlement marketplace, Chad served ten years in the nonprofit sector as Chief Development Officer for the American Red Cross as well as Director of Community Safety and Health for the National Safety Council. Chad received a Bachelor of Arts degree in Communication as well as a Non-Profit Management certification from Arizona State University in Tempe, Arizona. Chad also attended Hillsdale College.
---
Marcy Espinosa Hanson
Marcy Espin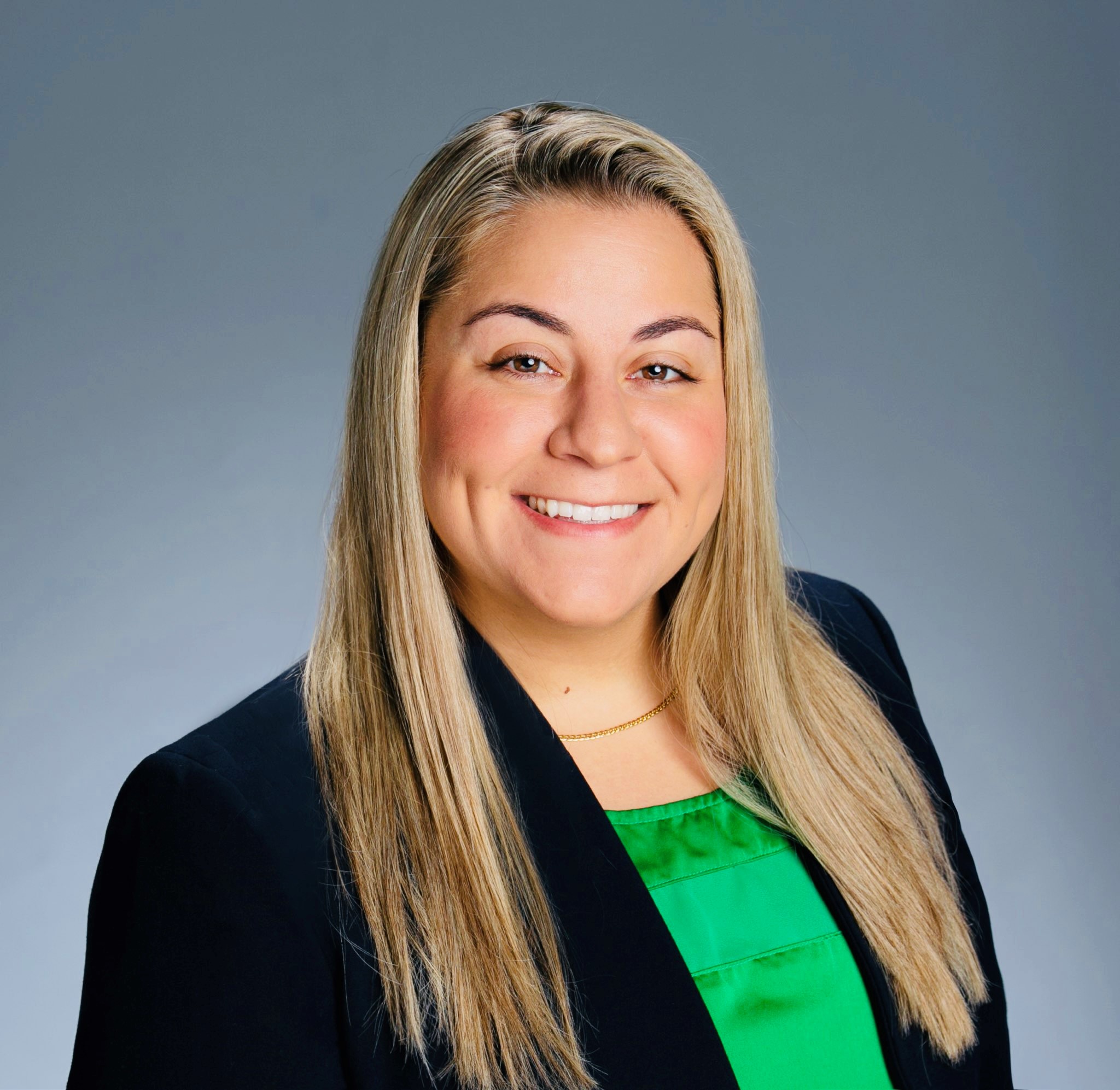 osa Hanson joined the Forge Consulting team in 2014 after gaining experience from industry leaders such as The St. Regis, Marriott Hotels and Resorts, Horwath HTL Consulting, and MassMutual. Throughout her time at Forge Consulting, she has developed her proficiency in constructing personalized financial plans for plaintiffs and attorneys. These plans include financial tools such as structured settlements, traditional annuities, wealth management, and trust services to address a wide range of financial planning solutions. With her extensive experience and knowledge, Marcy was appointed as the Director of Planning for Forge Consulting, where she works alongside the Settlement Planning team to oversee all the moving pieces and ensure a seamless and successful execution for clients. Marcy serves on The Forge Companies' Operating Committee, is a member of the Advocacy Wealth Management's Investment Committee, and is a member of the Advocacy Trust's Risk Oversight Committee.
Marcy obtained a dual Bachelor of Business Administration degree in finance and hospitality administration from Robinson College of Business at Georgia State University, where she was recognized on the Dean's list for her academic excellence. She diversified her education by studying in New Zealand, Fiji, and Oxford University in the United Kingdom. To further expand her knowledge in financial planning, Marcy has completed the Investment Banking Institution coursework, obtained her Life and Accident insurance license, and her Series 65. Marcy resides in Atlanta, Georgia, with her husband and fur baby, Amigo. Besides enjoying traveling, Marcy and her husband enjoy playing golf, tennis, corn hole, and anything else that allows for healthy banter.
---
Donald Jowers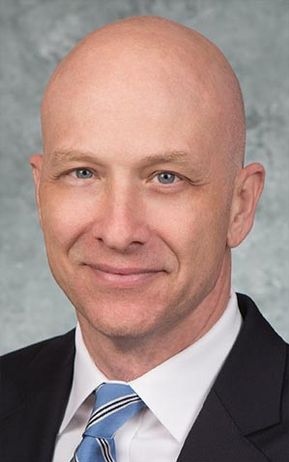 Since 1998, Donald Jowers has assisted injury victims and families recovering from crisis with comprehensive settlement planning services. Providing objective and trusted advice to help families reach informed decisions and achieve financial stability is his passion. He is a proven resource to the plaintiffs' bar in personal injury, wrongful death, mass tort, discrimination, and complex cases. His background and experience with government agencies, trusts, and financial planning uniquely qualifies him to assist claimants with custom settlement plans.

Donald is a graduate of the University of Texas at Austin, B.A. Economics. Following graduation, he served as a congressional aide to U.S. Congressman Jack Brooks, former House Judiciary Chairman. He is the co-founder of Tort IQ and was a Partner at Asbury Newton, Inc. prior to joining Forge. Donald holds the Certified Structured Settlement Consultant (CSSC) professional designation from NSSTA conferred at The University of Notre Dame's Mendoza College of Business. Donald proudly serves his community including Monsignor Kelly Catholic High School Board and Foundation, Three Rivers Council, and the ARC of Greater Beaumont. He and his wife, JoEllyn, have one son and one daughter. Donald enjoys traveling with his family, hiking, biking and college football season.
---
---
Tanis Kelly
Tanis Kelly i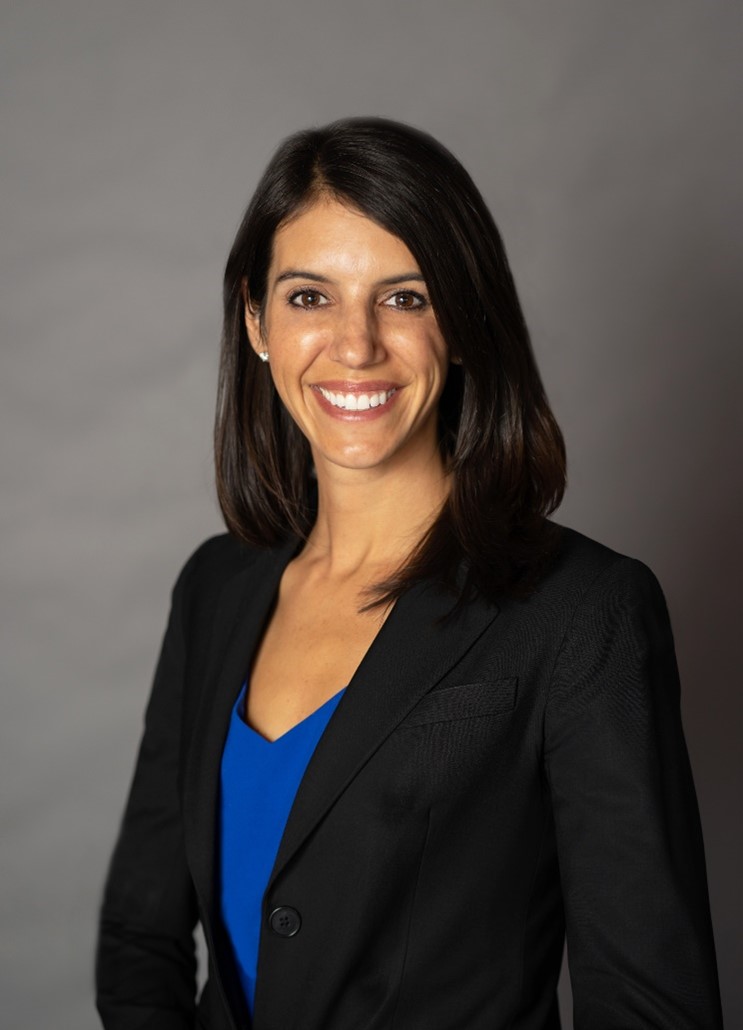 s a settlement consultant who partners with leading law firms to develop customized settlement solutions for injured claimants. As a former litigation attorney, Tanis knows what drives a successful settlement resolution. Her thorough knowledge of government benefits, structured settlements, and trusts, along with her access to top industry experts in lien resolution, Medicare Set-Asides, and mass tort administration create a well-rounded and efficient method for resolving claims. Tanis has the unique ability to help attorneys and claimants navigate the court system to ensure compromise petitions are approved expeditiously. A frequent speaker for multiple trial lawyer associations, Tanis has published articles in Plaintiff Magazine and The Trial Lawyer. Her steadfast work contributed to Sage being named the Best Structured Settlement Broker in California by The Recorder (2018, 2019).
Tanis holds a B.A. from The University of Colorado Boulder and a J.D. from U.C. Hastings College of the Law, where she graduated cum laude. She proudly supports San Francisco Trial Lawyers Association, Alameda Contra Costa Trial Lawyers Association, Western Trial Lawyers, and Consumer Attorneys of California, among other consumer advocacy and trial attorney organizations. Tanis lives in San Francisco with her husband and their three young children. Outside of work, she plays hide and seek, reads (primarily Dr. Seuss) and changes far too many diapers. She also enjoys cheering on the Warriors, hitting the mountains to ski, and playing golf and tennis.
---
Audrey Kenney
Audrey has close to twenty years of experience in the structured settlement industry. She began her settlement consulting career in 2004 with The James Street Group and then with Millennium Settlements and now with Sage.
Audrey served on the NSSTA Education Committee and earned her Certified Structured Settlement Consultant (CSSC) designation in 2017. She currently se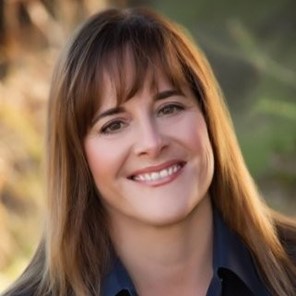 rves on the Education Committee for AASC.
Audrey has been a speaker at both NSSTA and AASC conferences and has presented on a variety of topics including Ethics, Non-Qualified Structured Settlements, Market-Based Structured Settlements, and Special Needs Planning. She has spoken at state trial lawyer association seminars and has written articles about structured settlements and attorney fee structures that have been published in several state trial lawyer association publications.
The structured settlement industry is deeply rooted in Audrey's family. Her father, John Vaclavik, introduced her to the industry and has been her mentor. Her brother, David Vaclavik, recently joined the industry after a 20+ year career in the U.S. Air Force. In 2022 Audrey's daughter, Brooke, graduated from law school and is now working for a personal injury firm.
---
Dan McCarthy
Daniel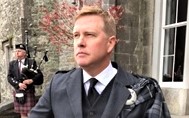 McCarthy is a settlement consultant with Sage Settlement Consulting. received his Bachelor of Arts degree from The University of Notre Dame. He received his law degree from The DePaul College of Law and his M.B.A. from Northwestern University's Kellogg Graduate School of Business. Daniel is also an active member of The Illinois Trial Lawyer's Association. Daniel has written extensively on the subject of Structured Settlements and has been published in multiple outlets. Daniel is the Managing Partner for Waterville Advisors.
---
---
John McCulloch

John McCulloch is a Vice President of IFS and a Vice Chairman of Arcadia Settlements Group. Arcadia is a national structured settlement consulting firm dealing in torts, Workers' Compensation, employment, and other types of settlements, with over $1 billion in structured settlement transactions annually. John's primary expertise is taxation of damages, and he recently obtained a favorable ruling from the IRS on using structured settlements to resolve taxable employment claims. Prior to joining Arcadia and IFS in 2006, John was the Senior Vice President of Structured Settlements for Allstate Assignment Company, a subsidiary of Allstate Life Insurance Company. John joined Allstate as a Senior Manager of Product Development in June of 2000. His product development efforts include the creation of the Structured Sale, reinsurance products, special purpose assignment companies, and numerous specialized marketing initiatives. In March of 2002, John was promoted to Director of Market Development, where he oversaw the sales and development activities of the Payout Annuity area and assumed leadership of the Structured Settlement department overall in January of 2004. From there he led the Structured Settlement area to its three best sales year in Allstate's 23 years in the Structured Settlement industry, with annuity sales exceeding $700 million in 2005. Prior to joining Allstate, John was the Regional Vice President of Structured Settlements for Aegon/Transamerica. Before joining Aegon, John served as a Sales Manager for Safeco Life's Structured Settlement area and held the role of Claims Supervisor and Structured Settlement Coordinator at Safeco Property & Casualty.
John spent eight years in the U.S. Army, serving in the Field Artillery, Cavalry, and Infantry. He holds an MBA from the University of Phoenix, a JD from Kaplan University, and a BA in Business from St. Martin's College. In addition, he has completed graduate studies in Electronic Commerce at the University of San Diego and holds the following professional designations: CSSC, FLMI, WCLS, AIAA, ACS, and CMSS™, as well as an accounting certification from the Department of Defense. His formal insurance training includes casualty, property, fidelity and Workers' Compensation claims, as well as Life and Health underwriting.
In addition to serving on the AASC Board of Directors, John is also a member of the Board of Directors of the National Structured Settlement Trade Association (NSSTA) and ACLI Committee on Structured Settlements. In addition to being a member of NELA, he is a frequent speaker at the NSSTA, bar association and industry meetings on a wide variety of topics, such as Structured Sales, attorney fees, Workers' Compensation, disability and the taxation of damages. John formed NSSTA's Government Benefits Committee, which strives for the coordination of public benefits such as Medicare and Medicaid with structured settlement annuity payments. Recently John published the second edition of Workers' Compensation and Structured Settlements, a reference book on state guidelines for workers' compensation claim settlements and released his second book Ratings and Settlement Requirements for Minor's Personal Injury Claims.
---
Kimberly Overby

With over 20 years of experience in the financial industry, Kimberly Overby works as a national settlement consultant specializing in providing customized settlement plans to injured parties and unique financial solutions to clients in transition. Kimberly offers an unparalleled brand of personal attention and assistance to the plaintiff and the plaintiff's family, in addition to assisting personal injury attorneys and their legal teams. She is well-known and respected throughout the industry for her impeccable work ethic, outstanding service, and attention to detail. She takes pride in the responsibility of helping injured victims build a brighter future and to continue living the rest of their lives with dignity and respect. As Overby expresses, "It is our privilege to provide quality care and management to those who are in need of protection and assistance. My goal is to make a difference in this world and to empower others, one client at a time."
After attending Houston Baptist University, Overby served eight years with a CPA firm specializing in a wide variety of accounting, tax, and financial management services. In collaboration with the University of Notre Dame, the National Structured Settlements Trade Association (NSSTA) conferred upon Kimberly its honorary Certified Structured Settlement Consultant (CSSC) designation following her completion of industry experience requirements, a prescribed course of study and a comprehensive examination. In 2016, Kimberly also earned her Certified Medicare Secondary Payor Professional® (CMSP) designation furthering her commitment to Medicare Secondary Payor compliance and helping settlement recipients preserve their eligibility for much needed public benefits. Overby also upholds the standard of excellence as a nationally certified fiduciary while covering all areas of settlement planning, including: Structured Settlements, Trust Services, Attorney Fee Deferrals, Medicare Set-Asides, Qualified Settlement Funds, Lien Resolution, and Government Benefit Preservation.
Overby was honored to be profiled as "The Every Woman" by NSIDE Texas Business Magazine. As a mother of three, her passion for people is evidenced in both her professional and personal life. She is a member of the National Alliance of Medicare Set-Aside Professionals (NAMSAP), and Texas Wall Street Women (TWSW). In addition, she is a dedicated advocate for Girls Inc., Foundation for the Education of Young Women (FEYW), National Charity League, and is active in her church and various other community organizations.
---
Brian Schachter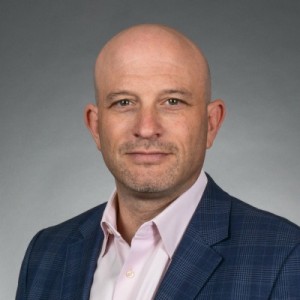 Brian Schachter is the Co-Founder of ESS Settlement Services, an affiliate of Sage Settlement Consulting. He is also a partner and a practicing plaintiff attorney at the law firm of Schachter & Levine in New York City. As a settlement consultant, Brian combines his legal background with his settlement consulting experience to assist injured plaintiffs and their attorneys in developing customized settlement solutions.
A graduate of Brooklyn Law School, Brian began his private law practice in 1995 and has received his Series 7 and Series 66 licenses. He has lectured for multiple organizations, including the New York State Academy of Trial Lawyers and the Brooklyn Bar Association, and has been published on the New York Law Journal website. Brian is a former of the New York State Academy of Trial Lawyers, and the New York State Trial Lawyers Association. In partnership with Sage Settlement Consulting, ESS Settlement Services is a Skyline Business Partner for the New York State Trial Lawyers Association.