Board of Directors

---
Rebekah Reedy Miller, President



Rebekah Reedy Miller is a structured settlement consultant that has assisted the Plaintiff's Bar since 2006. Presently she is the largest sponsor of the Texas Trial Lawyers Association and Dallas Trial Lawyers Association and sponsors many other local Trial Lawyers Associations in the state of Texas. Rebekah is considered to be one of the most successful brokers throughout the state of Texas and she was selected for the Texas Lawyer Best Structured Settlement Firm in Dallas and the Texas Best list from 2014-2020. She is a member of the National Association of Professional Women.
Rebekah has a considerable amount of experience working with trial lawyers in various roles over the years including the Texas Trial Lawyers' Association, local Trial Lawyer Associations and in the placement of structured settlements in personal injury and medical malpractice cases. She is licensed in Life, Accident, and Health Insurance and specializes in annuities. For most of her professional career, she has worked exclusively with plaintiff attorneys and their clients assisting with Structured Settlements, Structured Attorney Fees, & Qualified Settlement Funds. Rebekah is innovative by taking the lead in settlement planning and assisting with the utilization of Special Needs Trust; Health, Maintenance & Education Trust; Medicare Set-Asides, and Affordable Health Care. I genuinely believe in the work that the plaintiff's bar performs on behalf of victims and their families, says Reedy Miller. Therefore, I am diligently committed to working exclusively for trial lawyers and their clients.
---
Tory Owens, President-elect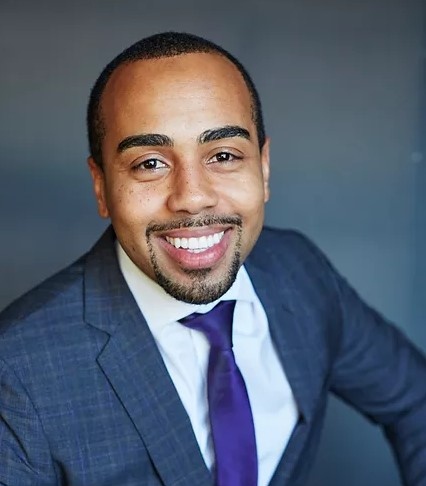 Tory Owens is a certified structured settlement consultant who works with attorneys throughout California to create structured settlement annuities for their clients. His practice, Tory Owens Structured Settlements, focuses on plaintiff oriented cases that stem from physical injury, child and sexual abuse, medical malpractice, mass torts, wrongful deaths and attorney fee deferrals. Moreover, Tory provides support and advice during all phases of settlement negotiations, court hearings, mediations, arbitrations and settlement conferences-all at no cost to the attorney or client. In addition, he also handles the construction and implementation of Special Needs Trusts and Pooled Trust.
When he is not helping individuals and families feel a sense of security by providing them with a product that helps them with their present and future financial needs, Tory spends time volunteering with the Los Angeles Trial Lawyers Charity and as an advocate with a new non-profit organization called Houz Vets that focuses on obtaining housing for homeless military vets. Furthermore, Tory received his Bachelor of Arts in Communications from Clark Atlanta University in 2004. He has also been a licensed real estate agent since 2005. Prior to becoming a structured settlement consultant, he worked in the mortgage banking industry as a Consumer Home Loan Underwriter III for Wells Fargo and an Underwriting Auditor for Bank of America. Mr. Owens is married with 3 children and enjoys family vacations, golfing, exercising, hiking, camping and other outdoor activities.
---
---
Donald Jowers, Treasurer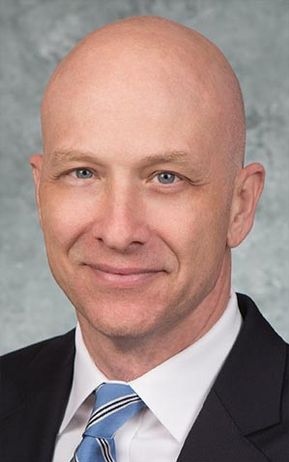 Since 1998, Donald Jowers has assisted injury victims and families recovering from crisis with comprehensive settlement planning services. Providing objective and trusted advice to help families reach informed decisions and achieve financial stability is his passion. He is a proven resource to the plaintiffs' bar in personal injury, wrongful death, mass tort, discrimination, and complex cases. His background and experience with government agencies, trusts, and financial planning uniquely qualifies him to assist claimants with custom settlement plans.

Donald is a graduate of the University of Texas at Austin, B.A. Economics. Following graduation, he served as a congressional aide to U.S. Congressman Jack Brooks, former House Judiciary Chairman. He is the co-founder of Tort IQ and was a Partner at Asbury Newton, Inc. prior to joining Forge. Donald holds the Certified Structured Settlement Consultant (CSSC) professional designation from NSSTA conferred at The University of Notre Dame's Mendoza College of Business. Donald proudly serves his community including Monsignor Kelly Catholic High School Board and Foundation, Three Rivers Council, and the ARC of Greater Beaumont. He and his wife, JoEllyn, have one son and one daughter. Donald enjoys traveling with his family, hiking, biking and college football season.
---
---
Kevin Silo, Secretary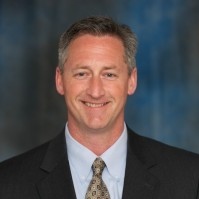 Kevin is a Senior Vice President with Kipnes Crowley Group LLC and a Past President of NSSTA. With over three decades of experience in structured settlements, he has developed and refined a diverse perspective having spent time in the brokerage, property & casualty and life insurance company arenas. KCG provides comprehensive consulting and settlement planning services to injury victims, plaintiff and defense attorneys, and insurance carriers. In addition to his background as a practitioner in the industry, Kevin knows first-hand the powerful benefits of a settlement designed to address needs and goals as a family member was the beneficiary of the financial security and peace of mind provided by a structured settlement. A member of NSSTA since 1987, Kevin received his CSSC designation in 1995.
---


Douglas Arnest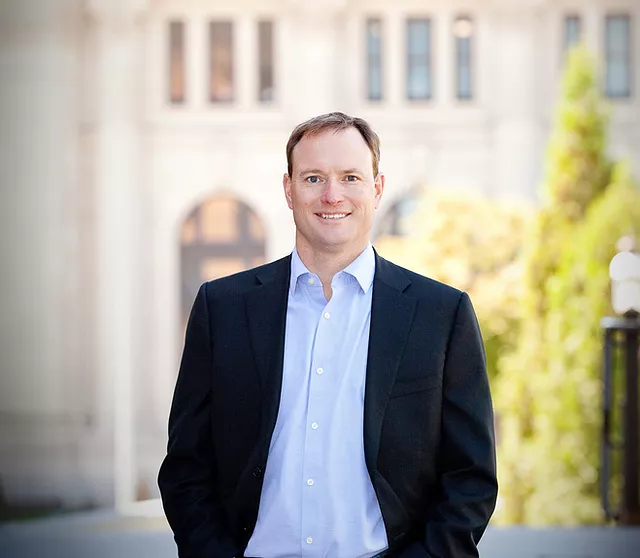 Douglas H. Arnest is the founder and chief executive officer of 360 Financial, LLC. As a Settlement Planner, Certified Financial Planner and Chartered Special Needs Consultant, Doug is one of only a few settlement consultants able to offer comprehensive financial planning services, including settlement planning, structured settlements and traditional managed investment accounts.
With over 15 years of experience as a true plaintiff advocate, Doug works nationwide with trial lawyers, trustees and the plaintiffs they represent, providing his clients with goal-based financial planning, a process of setting financial goals, prioritizing those goals, taking inventory, forecasting and calculating the probability of successfully achieving those goals.
Doug earned both undergraduate and graduate degrees from the University of Tennessee – Knoxville. Upon completing the University of California – Berkeley's personal financial planning curriculum and logging over 3,000 hours of financial planning experience, Douglas completed rigorous examinations to become a Certified Financial Planner.
When not crisscrossing the country to meet with clients, you will typically find Doug and his fiancée, Chrissy, along with Doug's twin daughters and their adopted son, out on the water and enjoying lake life at their homes in California and Iowa.
---


Bill Goodman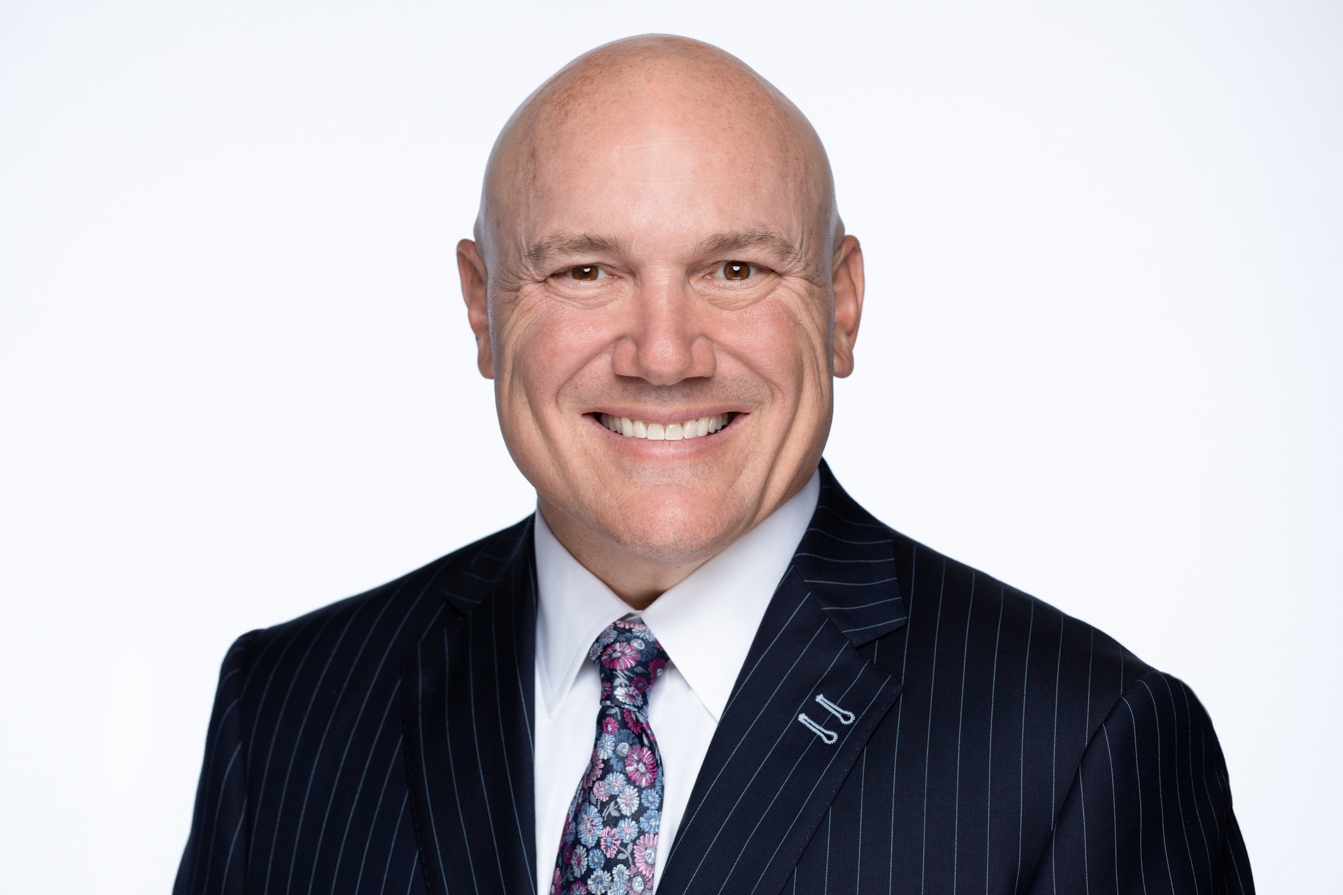 Based in Pittsburgh, Pennsylvania, Bill is president and a founder of NFP Structured Settlements and has more than 25 years of structured settlement experience. He received his initial training from the periodic payment department of a major life insurance company, where he learned the industry from the inside out. He has participated in the design, installation and ongoing service of structured settlement benefits for tens of thousands of injured people throughout the country. He has additionally worked on behalf of the industry by lobbying to protect the rights of all parties in the structured settlement process.
Bill assists plaintiffs' attorneys, property and casualty insurance companies, self-insured corporations and government agencies in utilizing periodic payment products as successful negotiating and funding tools for general liability, workers' compensation and environmental cases. He has extensive knowledge about complex financing, trusts and the integration of public benefits that are often critical in reaching a settlement.
In addition to his work with NFP, he also manages NDC Advisors (NDC) a trust administration company. He is an active member of the National Structured Settlement Trade Association and is a frequent speaker for numerous trial lawyer associations including the Inner Circle of Advocates.
In 1994, Bill received the designation of Certified Structured Settlement Consultant (CSSC) through the National Structured Settlement Trade Association (NSSTA) and the University of Notre Dame. He graduated from Hamilton College with a Bachelor of Arts degree in government and economics and recently graduated with honors from Champlain College, earning a Master of Science degree in Law.
---
Chad Ettmueller

Chad is Senior Vice President of JCR Settlements, LLC. Chad specializes in both personal and commercial general liability, trucking/transportation industry claims, medical malpractice and workers' compensation claims. Chad possesses significant experience working with Medicare Set-Asides (MSA's) in both Workers' Compensation and Liability negotiations.
---
---
---
---
---
Jeff Klugerman

Jeffrey B. Klugerman is an experienced financial professional at Ringler Associates. He specializes in structured settlements and settlement planning with over 20 years of experience. He has served as a consultant to many attorneys, claims professionals and their clients about settlement planning issues. Jeff specializes in Medical Malpractice, Product Liability, Mass Torts, Catastrophic Personal Injury, Sexual Harassment/Molestation, and Attorney Fee Periodic Payments.
---
---
---
---
---
John McCulloch

John McCulloch is a Vice President of IFS and a Vice Chairman of Arcadia Settlements Group. Arcadia is a national structured settlement consulting firm dealing in torts, Workers' Compensation, employment, and other types of settlements, with over $1 billion in structured settlement transactions annually. John's primary expertise is taxation of damages, and he recently obtained a favorable ruling from the IRS on using structured settlements to resolve taxable employment claims. Prior to joining Arcadia and IFS in 2006, John was the Senior Vice President of Structured Settlements for Allstate Assignment Company, a subsidiary of Allstate Life Insurance Company. John joined Allstate as a Senior Manager of Product Development in June of 2000. His product development efforts include the creation of the Structured Sale, reinsurance products, special purpose assignment companies, and numerous specialized marketing initiatives. In March of 2002, John was promoted to Director of Market Development, where he oversaw the sales and development activities of the Payout Annuity area and assumed leadership of the Structured Settlement department overall in January of 2004. From there he led the Structured Settlement area to its three best sales year in Allstate's 23 years in the Structured Settlement industry, with annuity sales exceeding $700 million in 2005. Prior to joining Allstate, John was the Regional Vice President of Structured Settlements for Aegon/Transamerica. Before joining Aegon, John served as a Sales Manager for Safeco Life's Structured Settlement area and held the role of Claims Supervisor and Structured Settlement Coordinator at Safeco Property & Casualty.
John spent eight years in the U.S. Army, serving in the Field Artillery, Cavalry, and Infantry. He holds an MBA from the University of Phoenix, a JD from Kaplan University, and a BA in Business from St. Martin's College. In addition, he has completed graduate studies in Electronic Commerce at the University of San Diego and holds the following professional designations: CSSC, FLMI, WCLS, AIAA, ACS, and CMSS™, as well as an accounting certification from the Department of Defense. His formal insurance training includes casualty, property, fidelity and Workers' Compensation claims, as well as Life and Health underwriting.
In addition to serving on the AASC Board of Directors, John is also a member of the Board of Directors of the National Structured Settlement Trade Association (NSSTA) and ACLI Committee on Structured Settlements. In addition to being a member of NELA, he is a frequent speaker at the NSSTA, bar association and industry meetings on a wide variety of topics, such as Structured Sales, attorney fees, Workers' Compensation, disability and the taxation of damages. John formed NSSTA's Government Benefits Committee, which strives for the coordination of public benefits such as Medicare and Medicaid with structured settlement annuity payments. Recently John published the second edition of Workers' Compensation and Structured Settlements, a reference book on state guidelines for workers' compensation claim settlements and released his second book Ratings and Settlement Requirements for Minor's Personal Injury Claims.
---
Brett Newman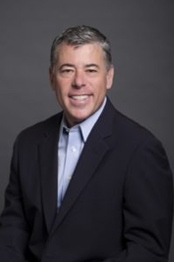 Brett Newman graduated with a degree in economics from Syracuse University in 1989. As Managing Partner of The Newman Structured Settlement Group, Mr. Newman is known nationally by attorneys for his expertise providing comprehensive settlement services. Those services include Structured Settlements, Lien Resolution, Medicare Set-aside calculation and Administration, Special Needs Trust Administration, and Government Benefit Preservation.
Subsequent to earning his degree, Mr. Newman consulted with clients in both the business and financial sectors. In 2002, he established the New York based company, Plaintiff Solutions, to provide injured claimants with safe and secure settlement solutions. Brett has placed hundreds of millions of dollars into structured settlements as well as trust accounts for minors and incapacitated adults. Brett's 20 years of experience and dedication are invaluable to attorneys and the clients they represent. The Newman Structured Settlement Group is now one of the largest Settlement Planning firms in the country.
Recognizing the ever-growing nature of lien resolution and the ever-increasing associated liability, Brett established his former company, The Lien Resolution Group, to assist both individual claimants of personal injury lawsuits and mass tort claimants in the protection of their proceeds and government benefits.
---
Kimberly Overby

With over 20 years of experience in the financial industry, Kimberly Overby works as a national settlement consultant specializing in providing customized settlement plans to injured parties and unique financial solutions to clients in transition. Kimberly offers an unparalleled brand of personal attention and assistance to the plaintiff and the plaintiff's family, in addition to assisting personal injury attorneys and their legal teams. She is well-known and respected throughout the industry for her impeccable work ethic, outstanding service, and attention to detail. She takes pride in the responsibility of helping injured victims build a brighter future and to continue living the rest of their lives with dignity and respect. As Overby expresses, "It is our privilege to provide quality care and management to those who are in need of protection and assistance. My goal is to make a difference in this world and to empower others, one client at a time."
After attending Houston Baptist University, Overby served eight years with a CPA firm specializing in a wide variety of accounting, tax, and financial management services. In collaboration with the University of Notre Dame, the National Structured Settlements Trade Association (NSSTA) conferred upon Kimberly its honorary Certified Structured Settlement Consultant (CSSC) designation following her completion of industry experience requirements, a prescribed course of study and a comprehensive examination. In 2016, Kimberly also earned her Certified Medicare Secondary Payor Professional® (CMSP) designation furthering her commitment to Medicare Secondary Payor compliance and helping settlement recipients preserve their eligibility for much needed public benefits. Overby also upholds the standard of excellence as a nationally certified fiduciary while covering all areas of settlement planning, including: Structured Settlements, Trust Services, Attorney Fee Deferrals, Medicare Set-Asides, Qualified Settlement Funds, Lien Resolution, and Government Benefit Preservation.
Overby was honored to be profiled as "The Every Woman" by NSIDE Texas Business Magazine. As a mother of three, her passion for people is evidenced in both her professional and personal life. She is a member of the National Alliance of Medicare Set-Aside Professionals (NAMSAP), and Texas Wall Street Women (TWSW). In addition, she is a dedicated advocate for Girls Inc., Foundation for the Education of Young Women (FEYW), National Charity League, and is active in her church and various other community organizations.


---
Randy Simard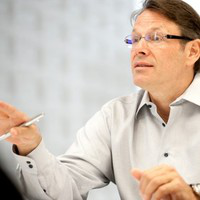 Randy Simard is the Chief Settlement Officer for Chronovo, service-driven, tech-enabled revolution in effortless, comprehensive quoting and negotiations, we make everything simple, transparent and empowering for claimants, counsel and claims professionals. Chronovo's financial experts, settlement advocates, compliance counsel and multi-line claims professionals augment the services of long-tenured brokers. Every claim is assigned an expert and an advocate.
Randy graduated from Central Connecticut State University. Previously, he served as a Settlement Consultant for EPS Settlement Group.
---
---
---
---


Robin Young-Ellis

Robin Young-Ellis, CSSC, MSSA is the founder and President of Robin Young & Company. Young-Ellis is dedicated to the plaintiff and plaintiff's family, personal injury attorney and their legal team, offering injury victims a unique brand of personal attention and financial assistance at a critical juncture on their road to recovery.
With over twenty-six years of experience, serving both nationally and internationally, Young-Ellis is known for her expertise providing comprehensive settlement services. Services include qualified & nonqualified structured settlement planning; settlement planning for all ages to include adults, minors, elderly and incapacitated individuals some of which may require preservation of government benefits; Medicare Set-Asides (MSA); Medical Payor Accounts (MPA); structures for Attorney Fees; and Qualified Settlement Funds (QSF/468b) and settlement planning for divorce arrangements; and real estate transactions.
Young-Ellis is among the first one-hundred (100) industry professionals in the nation to earn the prestigious Certified Structured Settlement Consultant designation, and among the first twenty-three (23) industry professionals to earn the Masters Structured Settlement Consultant through the University of Notre Dame.
Young-Ellis serves on the Board of Directors of American Association for Settlement Consultants (AASC), and Co-Chairs the AASC Legs & Regs Committee, as well as serves on the National Structured Settlement Trade Association Legs & Regs Committee.